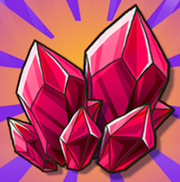 Just in case you had too many rubies saved up, Picadilla offers 24 hr pop up sales. These are limited edition items that rarely repeat. Click on the images to enlarge them.  The information found in the table is voluntarily provided and may be incomplete. Please comment below if you have additional information to add about the pop up sales items.
Item
Date
Type
Details
Build

Feb 28, 2017
House
18 Pop
3x Fishing Pole, 6x Strawberries With Cream, 5x Cocoon, 2x Sponge

Feb 24, 2017
House
35 Pop
8x Milk, 3x Box, 3x Fish, 4x Mouse Trap (Ask)

Feb 23, 2017
House
64 Pop
3x Ribbon, 2x Brick, 4x Title Deed, 10x Tomatoes

Feb 21, 2017
House
30 Pop
12x Tomatoes, 4x Rolling Pin, 2x Bonfire, 1x Cottage Cheese

Feb. 17, 2017
House?
50 pop
6 Leaves , 5 Signet Rings (ask), 2 Metal Fixtures , 2 Baskets of Eggs

Feb. 13, 2017
House
36 pop, 4x4 footprint
6 Fur, 14 Prickly pears, 2 Flower Vases, 4 Hewn Stones

Feb. 11, 2017
House
35 pop, 100c every 6.5 hrs
3 Sand Bricks, 5 Herring (ask), 14 Flax, 1 Rake

Feb. 7, 2017
Deco
Bundled items

Jan 18, 2017
House
35 Pop
5x Oil Paint, 3x Nails, 2x Hewn Stone, 4x Planks

Jan. 17, 2017
House
28 pop
2 Clay Dishes, 6 Nettles (ask), 4 Sticks, 2 Diamonds
Ad blocker interference detected!
Wikia is a free-to-use site that makes money from advertising. We have a modified experience for viewers using ad blockers

Wikia is not accessible if you've made further modifications. Remove the custom ad blocker rule(s) and the page will load as expected.