Area
The quest Expansion Cont. 1 of 3 has you open up the Mysterious Corner 6. Requirement change as of 8/2014: 6 permits, 5000 coins and 55 citizens.
| Mysterious Corner 6 map | Requirements for opening |
| --- | --- |
Expansion Bonuses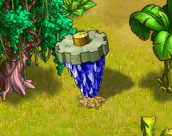 This area contains the Vase of Technology with 1 Rope, 1 Cog, 1 Ruby, some coin and xp within.  And a sapphire drill related to quest, Mysterious Obstacle 2 of 4 and Mysterious Obstacle 3 of 4.
Ad blocker interference detected!
Wikia is a free-to-use site that makes money from advertising. We have a modified experience for viewers using ad blockers

Wikia is not accessible if you've made further modifications. Remove the custom ad blocker rule(s) and the page will load as expected.