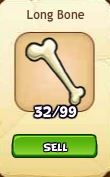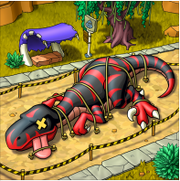 The long bone is a drop item.  It is used as crafting material and quest goal.  
It can be gotten by defeating 
lizards and pterodactyls
 in your city or asking your neighbors.  Harvest crops and resources to lure the enemy out into the open.
It is also dropped by clicking on the Lizard Jail.
Ad blocker interference detected!
Wikia is a free-to-use site that makes money from advertising. We have a modified experience for viewers using ad blockers

Wikia is not accessible if you've made further modifications. Remove the custom ad blocker rule(s) and the page will load as expected.