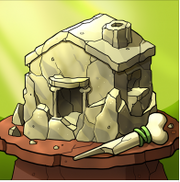 Artisans and craftsmen are an essential part of any civilization!  Your city depends on the creation of many different items to build and grow.  Crafting is also a huge part of questing.  If you want to progress with your quests, you will need the following buildings to make it happen.  Click on the tabs to see the recipes in each building.
For the obsolete crafting buildings click ⇒ HERE ⇐
Ad blocker interference detected!
Wikia is a free-to-use site that makes money from advertising. We have a modified experience for viewers using ad blockers

Wikia is not accessible if you've made further modifications. Remove the custom ad blocker rule(s) and the page will load as expected.